Schedule
Join us on the Boston Common for the following activities:
9 am to 3 pm – Activities at Sponsor Tents
Visit our sponsor tents throughout the day to sample goods and services offered by our sponsors and race partners.
View details
10:30 am – 1K for Kids
Kick off the day with this wonderful event for children of all ages. It not only promotes the importance of exercise, it's a fun experience for your kids to enjoy.
View details
10:50 am – Pre-Race Warm Up
Loosen up and get your body pumping before taking to the course.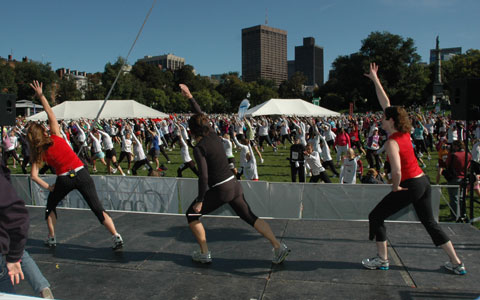 Noon RACE START
1:00 pm – Post-Race Stretch
Finish the race with a cool-down post-race stretch.
2:00 pm – Awards Ceremony
Awards Ceremony and Tufts Health Plan $10,000 Cash Grant Presentation to the American Heart Association.
View details